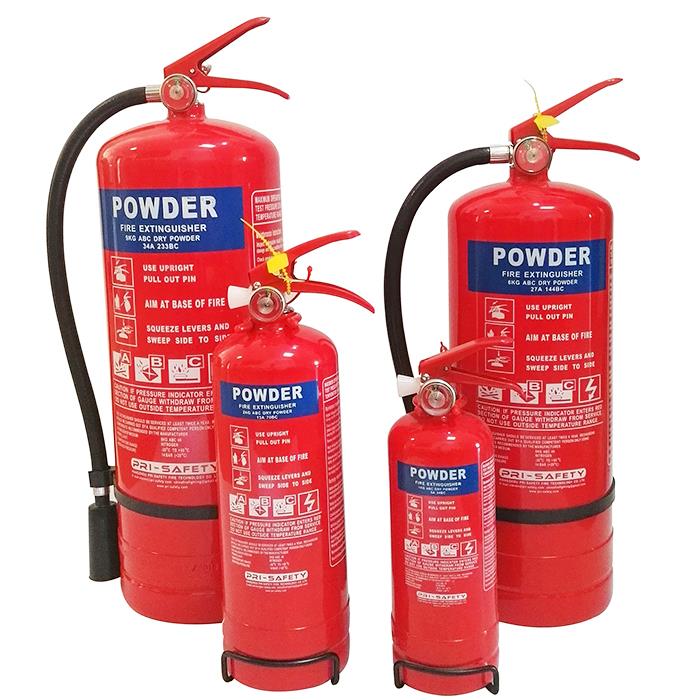 To ensure you are adequately protected, and you meet current fire safety regulations, you need to have the right types of fire extinguishers for your business premises.
When it comes to choosing the right fire extinguisher, no single type of extinguisher is fully effective on every kind of fire.
So before buying a fire extinguisher, it is vital to look carefully at what type of fire you could possibly have to deal with.
Choosing the wrong type of fire extinguisher for the job can be extremely dangerous, make the fire worse and risk injuring those attempting to fight the fire.
"As always, only a pleasure to deal with Gerhard and his team. You won't find service like this anywhere!"
Frank Simpson
Vox Fire Client – Facebook Review
Fires are classified into different types; there is a specially designed extinguisher for each different class of fire.
These classes are based on which fuels a fire starts with. It is the presence of these fuels within your business premises that will help determine which types of fire extinguisher you need and in which locations.
You will besides the right type of extinguisher, also need the right size and weight of each fire extinguisher.
Even though not classified as a fire extinguisher, fire blankets are primarily for use on hot oil fires such as frying pans or small deep fat fryers. It is a good idea to keep some fire blankets in a restaurant kitchen or at home.
They can also be used on someone whose clothing has caught fire. They work by smothering the fire, stopping access to the oxygen fuelling it and extinguishing it.
Different Classes Of Fires
Class A – Combustible materials caused by flammable solids, such as wood, paper, and textiles
Class B – Flammable liquids such as petrol, paint, or spirits, and gases like propane and butane
Class C – Fires of Class A, B or D in the presence of live electrical equipment
Class D – Flammable metals & chemicals such as magnesium, lithium, potassium, or aluminium
There are 5 main fire extinguisher types – Water, Foam, Dry Powder, CO2, and Wet Chemical.
Look at the guide for more info as to which extinguisher to use for which class of fire.
Click HERE to download the "Vox Fire Guide to Fire Extinguisher Types" as pdf.
How to use your fire extinguisher
After the Vox Fire assessment which determined what type of extinguisher to have on your business premises, you will need to provide the necessary training to your staff on how to use the extinguishers. Vox Fire can also provide Fire Training to your employees; call us for a quote.
Your staff will have to familiarize themself with the fire extinguisher directions so they will be prepared in case they need to put out a fire. Typically, fire extinguishers are easy to use in the case of a fire. Most of the types operate using the P.A.S.S. technique.
P – Pull the pin on the fire extinguisher to break the tamper seal.
A – Aim the fire extinguisher low, with the nozzle pointed at the base of the fire.
S – Squeeze the handle of the fire extinguisher to release the extinguishing agent.
S – Sweep the nozzle from side to side while pointed at the base of the fire until it is extinguished.
If the fire re-ignites, repeat the last 3 steps.
Head Office
158 Langebrink Rd, Lyttelton Manor, Centurion, Gauteng, South Africa